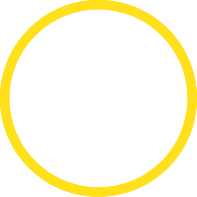 Substance abuse can have devastating effects for the user and for every person involved. It is crucial to monitor for drug and alcohol abuse before it's too late.
At Arkansas Center for Physical Medicine and Rehabilitation we offer cost-effective, minimally invasive drug screenings for companies of any size. Our occupational health services also include impromptu spot checks on-the-job for both drug and breath alcohol levels. Potential employees can also be screened and we partner with schools and sports teams to test for substance abuse.
Effective employee drug and alcohol screening is a vital tool in your company's efforts to hire and retain qualified industrial workers, especially in today's tight labor market. Louisiana Occupational Medicine understands that quick and reliable results are critical in filling your staffing demands.
That's why we offer companies of every size a complete drug and alcohol screening program for pre-employment, random, post-accident, probable cause and periodic testing. Unlike general healthcare clinics, your employees and applicants are our one and only focus, minimizing wait times and unnecessary exposure to illnesses. Our medical review officers examine every test result before it is released to you, the employer.
5-panel DOT Testing

5 and 10 panel non-DOT Testing

Non-DOT/DOT breath alcohol testing (BAT)

On-site collection services

DISA preferred collection site

Confirmation tests

Urine and hair specimen collection
Employers of all types and sizes require employment drug testing to improve the safety of their workplaces, to reduce the negative effects that drug users can have on their colleagues and customers, and to prevent liability resulting from injuries caused by impaired employees.
Some employers are required by state or federal regulations to drug screen their staff. Other companies perform drug testing to take advantage of incentives such as reductions in worker's compensation insurance rates. Any employer that wishes to ensure a safe, productive work environment that lowers risk of the negatives brought on by employee drug use should consider conducting employment drug testing.
Reasonable Suspicion and Post Accident Testing
When an employee appears to be impaired on the job, or if there is an accident while on the job, employers should test for drugs and alcohol. This reduces employer liability by determining if a lack of sobriety may have caused the accident.
Employees can visit our facility in North Little Rock, Arkansas on short notice to perform emergency drug testing, including administering alcohol breath tests. Technicians can be dispatched to job sites, the emergency room, or the scene of an accident.
If you need assistance with Drug Testing, Reasonable Suspicion or Post Accident Drug and/or Alcohol Testing please call Arkansas Center for Physical Medicine and Rehabilitation at 501.374.1153.
After hours, emergency and on-site testing is available when needed. Call for pricing and details.
*Please note that onsite, after hours and emergency testing is subject to a higher fee plus the cost of tests.