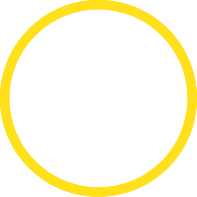 Department of Transportation (dot) exam
At our office your DOT exam will be thorough, quick and efficient getting you back on the road. Upon passing your exam you will receive your laminated medical certificate. A passing DOT certification is valid for up to 24 months. The medical examiner may also issue a medical examiner's certificate for less than 24 months when it is desirable to monitor a condition, such as high blood pressure.
The $85.00 charge includes the DOT physical examination, visual acuity, basic hearing test, urinalysis (blood, sugar and protein) and a laminated medical certificate.  The urinalysis test is not a drug test.  The DOT medical certificate will be completed at the end of your DOT physical exam.
DOT Medical Exam & CMV Certification
The National Registry of Certified Medical Examiners is a Federal Motor Carrier Safety Administration (FMCSA) program. It requires all medical examiners (MEs) who wish to perform physical examinations for interstate commercial motor vehicle (CMV) drivers to be trained and certified in FMCSA physical qualification standards. Medical examiners who have completed the training and successfully passed the test are included in an online directory on the National Registry website.
A Department of Transportation (DOT) physical examination is conducted by a licensed "medical examiner." The term includes, but is not limited to, doctors of medicine (MD), doctors of chiropractic (DC), doctors of osteopathy (DO), advanced practice nurses (APN) and physician assistants (PA).  At Arkansas Center for Physical Medicine and Rehabilitation our physicians are FMCSA National Registry Certified Medical Examiners, which offer DOT/CDL examinations.
We offer DOT alcohol and DOT/Non-DOT drug testing as well. If you would like us to track your drivers DOT Medical Certificate expiration dates at no cost to you, please call us. It is a convenient and safe way to make sure your drivers DOT physicals are always up to date.
What to Expect on Your Visit
While we make every effort to accommodate walk-ins those with appointments will be given a priority. We have all of the necessary forms that are required. You need only bring a valid driver's license, and be prepared for the urine test. The DOT physical examination takes approximately 20 to 30 minutes.
You will be examined according to the Federal regulations that are listed on the bottom of this page but you may expect the DOT Physical to include: Vision, traffic signal colors, blood pressure, pulse, eye movements, ears, peripheral vision, back of the mouth, neck lymph nodes, spine for tenderness, spasm, range of motion, abdomen for tenderness, hearing, reflexes, balance, neurological checks and a hernia check.
We will complete your Medical Examination Report for Commercial Driver Fitness Determination form, give you a summary of your exam and provide a Medical Examiner's Certificate, which is commonly known at the DOT Health Card.
Insurance is not accepted for your Department of Transportation (DOT) physical exam.
What to know before your visit
While many people tell us this is one of the best physicals they have had it is not intended to substitute for routine health evaluations by your primary care provider. We cannot prescribe or refill prescriptions during this visit.  Additional lab testing is available through US LabCorp at an additional charge.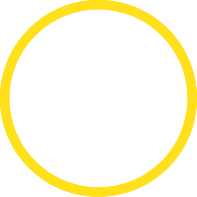 please Arrive at your exam with ALL necessary information. If you have medical conditions you need some paperwork:
Diabetic Condition – Bring a list of medications and name of the prescribing doctor. Diabetic truckers, if available, need to bring in a recent copy of your blood sugar results or hemoglobin A1C (a test that shows what the average blood sugar level over the past 3 months.)
High Blood Pressure – Bring a list of medications, dosage and name of prescribing doctor.
Heart Condition – If you've had a heart attack or cardiovascular disease, you'll need to bring a copy of your last stress test or release from your cardiologist.
Sleep Apnea – Bring a copy of your latest sleep test results, if you have one.
Medications – Bring a list all the prescription medicines you take, including strength and dosage. If you regularly take over-the counter medications, such as antacids or allergy pills, list them, too. List all vitamins and herbs you take including dosage and frequency.
Contact information – Have the names and phone numbers of your doctors you have seen in the past 2 years in case we need to call and have them fax missing information.
The Day of the DOT Physical Exam
Remember to bring the medical records you've prepared in advance, including your list of medications.
Remember to bring eye glasses (it's surprising how many people forget this).
Drink water.  You'll need to provide a sample urinalysis.  This is to check for blood, protein, specific gravity and sugar.  This is not a drug test.
Getting Past 'White Coat' Syndrome
We understand this is a very real concern for some drivers.  We work with drivers all day long.  We understand that passing your DOT physical exam is important to your continued career and your livelihood, and we're here to do everything we can to help you.  Our doctors will work with you to overcome any anxiety caused by the "White Coat Syndrome."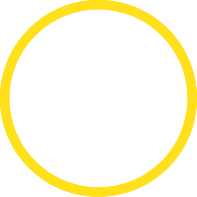 Things To Do to Manage Your Blood Pressure
Make sure you don't run out of your prescribed blood-pressure medication.
Remember to take your medication on schedule.  If you forget, most doctors recommend taking your medication as soon as possible.
If you're significantly late taking your medication, tell the doctor conducting the DOT physical you forgot to take your regular medication.  If your blood pressure is too high, ask to have it rechecked later that day – or even the following day.
Cutting back on caffeine and nicotine can help improve your blood pressure.
Reducing the amount of salty foods you eat and avoiding adding salt to your food can also help to lower your blood pressure.  (30 percent of idiopathic hypertension [high blood pressure] is related to reduced potassium levels – Ask your physician.)
Invest in a blood pressure cuff- you would not drive without gauges working in your truck. A blood pressure cuff is a gauge for your body.
Cut back on coffee, sodas, energy drinks, potato chips, etc, and don't add salt to your food. Also reduce your use of nicotine as much as possible.  Doing this can help lower your blood pressure reading.
What are the DOT physical requirements?
The best way to understand the DOT physical requirements is to go through the checklist that the medical examiner goes through to conduct the physical exam. 
https://www.fmcsa.dot.gov/regulations/title49/section/391.41
Does a DOT physical include a drug test?
Drug testing is not part of a DOT Physical exam, but your Company may request to have drug or alcohol testing done at the same time.  DOT drug testing and breath alcohol testing are additional charges.
What drugs are tested for, if a DOT drug test is requested?
The 5 Panel drug test analyzes urine for the following drugs:
Marijuana (THC metabolite)

 

Cocaine

Amphetamines




Opiates (including heroin)

Phencyclidine (PCP)
What's involved in a DOT physical?
The process is pretty straight forward. We examine your eyes, ears, blood pressure, vision, heart, lungs, abdomen, arms, legs, reflexes, nervous system, range of motion and balance. We can complete your physical in approximately 30 minutes.
Why do I have to have a urine test?
The urine test is just a kidney screen to test for sugar, specific gravity, blood, and protein.  It's done to determine that there is no early onset of conditions such as diabetes or kidney disease.
Can I obtain a copy of my DOT physical form?
Yes, we give you a copy of the long-form. If you need, we will fax the DOT form to your company. The examining doctor keeps a copy of the form for our office records.
Can the DOT medical card be laminated?
Yes. We laminate your DOT medical card for you. Because you need to keep it with you at all times while you're driving, lamination helps to reduce the wear and tear on the card.
How long is a DOT medical card good for?
A DOT medical card is good for two years if you have no restrictions. A history of high blood pressure, taking high blood pressure medications, and/or taking oral medications for diabetes can restrict the medical card to one year.
How many 3-month DOT medical cards can you have?
One only. You should have the condition, which caused the restriction, under control by the end of the 3-month window.
Is there a difference between a DOT medical exam and a DOT physical?
No.  These terms are used interchangeable. They are most often referred to as a DOT medical when referring to the DOT medical card, and DOT physical when referring to the DOT physical exam, and sometimes drivers refer to them as a CDL physical or CDL medical.
If I don't have medical insurance can I still get a DOT physical?
Yes. You do not need medical insurance to get a DOT Physical. Insurance is not a part of our DOT Physical exam service.  Payment for the exam is your responsibility at time of service. Most insurance companies treat this exam as preventative health care and will not reimburse for it, but you are responsible for the paying for the DOT physical that day. If you wish you can file a health insurance claim yourself.
How much does a DOT physical cost?
How do overweight truck drivers pass the DOT physical?
Being overweight is not a restriction to passing the DOT Physical exam. It is the medical condition where being overweight can eventually lead to, such as high blood pressure, heart disease and kidney disease, that may affect your ability to safely drive a commercial vehicle.  That is what the DOT Physical exam will determine – whether you have any of these restrictive medical conditions.  Getting healthy and staying healthy is your best guarantee for your life and your livelihood.
What are the DOT physical blood pressure requirements?
Here are the medical guidelines according to the Federal Motor Carrier Safety Regulations (FMCSRs).  Note that employers are allowed to impose more stringent medical requirements.  (FMCSA Rules and Regulations:  Part 391.41)
    

A driver with a BP of less than 140 systolic and less than 90 diastolic may be medically certified to drive for a two-year period.

    

A driver with a BP of 140 – 159 systolic and /or a BP of 90-99 diastolic, has stage 1 hypertension, and may be medically certified to drive for a one-year period. Certification examinations should be done annually thereafter and should be less than 140/90.

    

A driver with a BP of 160-179 systolic and/or a BP of 100-109 diastolic, has stage 2 hypertension, and is a candidate for antihypertensive drug therapy. The driver is given a one-time certification of three months to reduce his or her blood pressure to less than 140/90. Provided treatment is well tolerated and the driver demonstrates a BP value of less than 140/90, he or she may be re-certified for one year from the date of the initial exam. The driver is certified annually thereafter.
    

A driver with a BP at or greater than 180 systolic and / or 110 diastolic has stage 3 hypertension and is disqualified. The driver may not be qualified, even temporarily, until blood pressure is reduced to equal to less than 140/90 and treatment is well tolerated. The driver may be certified for 6 months and biannually (every 6 months) thereafter if at recheck BP is less than 140/90.
Drivers with Type 1 or Type 2 diabetes, or kidney disease require treatment if their blood pressure rises above 140/90, since they already have a high risk of heart disease.
Can a driver with mild sleep apnea get a CDL?
Obstructive sleep apnea does not necessarily disqualify you for a DOT medical card.  Treatment with a CPAP machine and some basic lifestyle changes can help you get a restful sleep and maintain your commercial driver's license.
What are the truck driving vision requirements?
A commercial driver must have distant visual acuity of at least 20/40 in each eye.  That means without corrective lenses, or with corrective lenses, you must be able to see 20/40 or better, with each eye individually as well as together.  Your field of vision should be at least 70 degrees horizontally, and you must be able to recognize the standard traffic signal colors of red, green and amber.
What would cause me to fail a DOT physical?
The biggest cause for concern would be high blood pressure.  Another concern is uncontrolled sugar in the urine.  There are ways you can manage your blood pressure and blood sugar.  
Any condition that would cause a loss of ability to control, operate, or drive a commercial vehicle safely – loss or impairment of limbs, poor visual acuity, insulin-controlled diabetes, high blood pressure (more than 180/110), heart disease, respiratory dysfunction, epilepsy, mental disorder, use of certain drugs, alcoholism.  See a complete list of FMCSA rules and regulations.
What if the DOT drug screen tests positive?
If the urinalysis is positive for one or more of the drugs, on the 5 panel drug test, then the driver will be contacted in person by the Medical Review Officer. The MRO will interview the driver to determine if there is an alternative medical explanation for the drugs found in the urine specimen.  If the driver provides appropriate documentation, a confirmation test is performed for each identified drug using gas chromatography/mass spectrometry (GC/MS) analysis.  GC/MS confirmation ensures that over-the-counter medications or preparations are not reported as positive results.  If the MRO determines that it is a legitimate medical use of the prohibited drug, the drug test result is reported as negative to the employer.  Otherwise the drug test will be reported as positive.
Any condition that would cause a loss of ability to control, operate, or drive a commercial vehicle safely – loss or impairment of limbs, poor visual acuity, insulin-controlled diabetes, high blood pressure (more than 180/110), heart disease, respiratory dysfunction, epilepsy, mental disorder, use of certain drugs, alcoholism.  See a complete list of FMCSA rules and regulations.